On Wednesday, Chairman Davenport testified before the House Agriculture Subcommittee on General Farm Commodities and Risk Management on behalf of AACI for a hearing titled: "How Farm Policy Helps Farmers in Adverse Conditions".
Chairman Davenport provided valuable insight to Members of the Subcommittee as the voice of AACI, and his responses to Members were well received. During the hearing, Committee Members questioned Chairman Davenport directly on a number of issues, including the incentives for planting cover crops, how to improve and expand coverage for specialty crops and timber, how crop insurance and federal disaster aid function together, the possibility of tailoring certain crop insurance dates/deadlines to specific areas, and how to increase overall participation in the federal crop insurance program.
Testimony and responses from today's hearing will inform legislators as they contemplate crop insurance and ad hoc aid moving forward.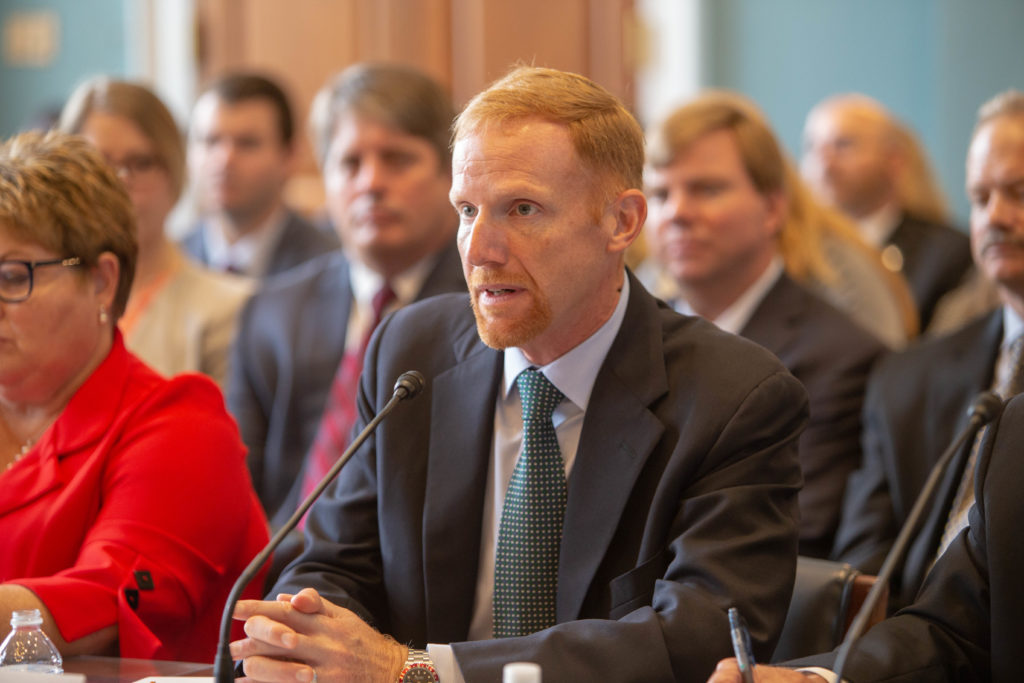 VIEW Davenport Testimony
VIEW ARCHIVED VIDEO